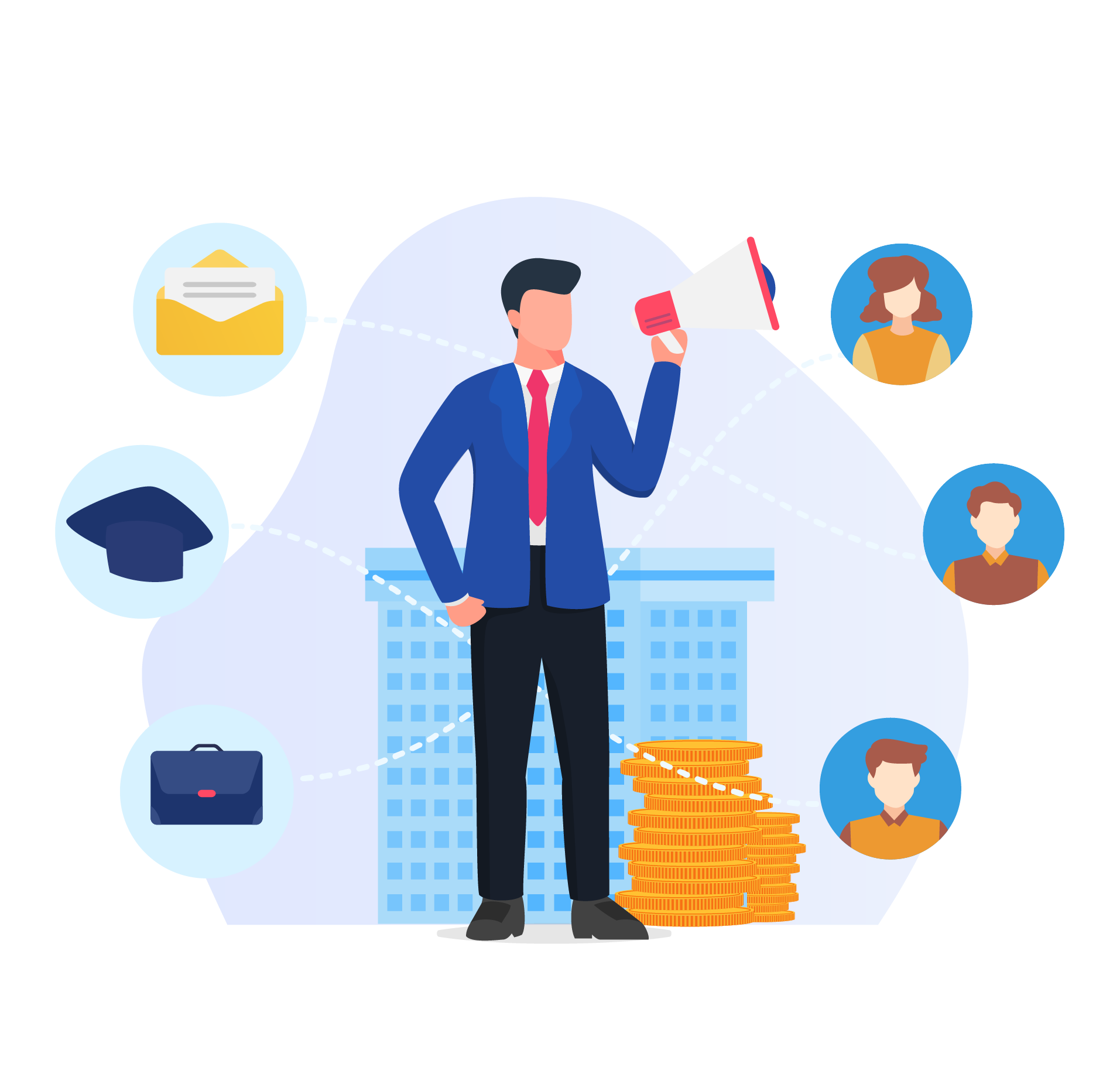 Synopsis: Financial institutions can help bridge the employment gap significantly by providing businesses with access to credit facilities. This helps them not only attract top talent but also retain them! Continue reading to know how to bridge the employment gap in more detail.
According to a study, the number of workers needed in 8 countries, including India, exceeds the number of workers available by about 6 million people. High employee turnover, insufficient skills, and technological advancements are some of the reasons for this discrepancy.
Balancing labor supply and demand is an important task for any economy— it helps them determine the reasons behind the employment gap and strategies to mitigate worst-case scenarios such as shortage of skilled labourers.
Continue reading to understand why the employment gap occurs and how financial institutions can bridge this gap.
Understanding the Employment Gap
The employment gap is the difference in the number of jobs available in one industry (demand) and the number of people looking for work in that industry (supply).
According to reports, the projected young unemployment rate in India in 2022 was 23%. The youth unemployment rate refers to persons in the labor force aged 15 to 24 who are unemployed but actively looking for work.
Moreover, in 2022, around 83% of industries in India reported talent shortages. Of these, the construction industry faced the greatest scarcity of skilled employees, with an estimated 85% shortage.
This gap can arise because of several reasons, including:
Skill imbalances: According to a report, there will be approximately 85 million vacant jobs by 2030 due to an extensive skills imbalance. People have resigned from their existing occupations due to poor prospects, a poor pay range, and an unsuitable working atmosphere. Furthermore, learning a new talent and determining which field to work in takes time.
Rural-urban disparities: Urban regions usually offer more job opportunities and better working conditions, because of which many people migrate there, leading to a scarcity of skilled workers in rural regions.
Technological shifts: Technological advancements have transformed industries, creating a demand for new skills while rendering some traditional jobs obsolete. This shift often leaves a gap between the skills required by employers and those possessed by the workforce.
Financial Institutions as Catalysts
Financial institutions (FIs) nurture entrepreneurship by offering loans with favorable terms and mentoring services. This enables aspiring entrepreneurs to establish their ventures, generating employment opportunities for others.
Here are some ways in which FIs can address the employment gap:
Entrepreneurship support: FIs can nurture entrepreneurship by offering loans with favorable terms and mentoring services. This will enable aspiring entrepreneurs to establish their ventures, generating employment opportunities for others.
Funding job creation: FIs can provide capital to startups, small businesses, and industries, promoting the creation of new jobs. By supporting emerging businesses, they stimulate economic growth and contribute to increased employment opportunities.
Investment opportunities: Institutions offer investment options for individuals and organizations to allocate funds to projects with employment-generating potential.
Boosting Small Businesses
Small businesses frequently have difficulty obtaining capital from traditional sources due to their small size and lack of collateral. To get around this, FIs offer small business loans and credit lines to allow businesses to expand operations and tap into unexplored markets. These expansion initiatives increase production demands, requiring more hands on deck, and creating employment opportunities.
FIs also specialize in offering microfinancing to individuals who lack access to traditional banking. Here's how financial institutions can support aspiring entrepreneurs through microfinance:
No collateral required: Unlike traditional loans, microfinance loans typically don't require collateral. This is particularly beneficial for businesses that lack physical assets to pledge as a guarantee.
Flexible repayment: Microfinance loans often come with flexible repayment terms tailored to the irregular income streams of entrepreneurs. This also reduces the risk of default by ensuring that repayment schedules align with the business's cash flow.
Empowerment of marginalized groups: Microfinance often targets marginalized groups, including women, rural communities, and low-income individuals. This helps promote inclusivity and empower those who may have limited economic opportunities.
Technology for Financial Inclusion
Financial institutions that offer digital services can help individuals invest in education and skills development or start small businesses that were previously out of reach due to a lack of funding.
Here are some ways through which digital financial services can enhance access to opportunities and promote employability:
Access to banking services
Access to microfinance
Easier remittances
Financial literacy
Challenges Faced by Financial Institutions
Determining how to address the employment gap isn't enough; financial institutions also need to be aware of its challenges to develop better strategies. Here are some challenges financial institutions might encounter in bridging the employment gap:
Unique business needs: FIs must tailor their support to match the unique business requirements, which can be resource-intensive.
Technological adaptation: Financial institutions must embrace technology to help businesses remain competitive. However, integrating new technologies with financial services or developing new strategies can be difficult.
Shifting regulatory landscape: These institutions may struggle to develop strategies that properly adhere to government regulations and compliances.
Future Prospects
Here are some future opportunities for both employees and companies to bridge the employment gap and create a sustainable impact:
Tap into new talent: By expanding their recruitment strategies, companies can provide opportunities to underrepresented groups. These include youth, indigenous people, and women. Plus, embracing non-traditional talent can align with companies' commitments to diversity, inclusion and their efforts to improve environmental, social, and governance (ESG) practices.
Constantly up-skill: According to a report, almost 50% of the Indian businesses were unable to hire individuals because they lacked futuristic skills. For example, Artificial Intelligence (AI), robotics, and cybersecurity are becoming increasingly valuable. Therefore, workers must constantly upskill and learn new technical skills.
Conclusion
This demand and supply gap in employment has necessitated a shift in strategy for both companies and employees. Companies may need to adjust their recruitment and attraction tactics, their labor sources, and the retention incentives they provide. For job seekers, the edge will be those who can identify the gaps and retrain, upskill, or reposition their abilities accordingly.