With Protium Money,
you can now shop from Samsung!
Here's how it works...
Step 1
Fill your personal information like name, contact details, Permanent Account Number, etc.
Step 2
Upon selecting your product, complete your
e-KYC through your Aadhaar number.
Step 3
Set up auto-debit for your loan repayments.
And voila,
you'll receive your loan!
Enjoy your new Samsung product and don't forget to make your payments on time!
Protium-Samsung FAQs.
We're currently working hard to compile your questions and queries and will have all the answers ready for you shortly. Until then, should you need immediate assistance, please reach out to our customer support team at 080-471-87889 or email us at wecare@protium.co.in.
Protium-Samsung Terms and Conditions.
Protium Testimonials.
Balakrishna
"I wanted to invest in my business so I applied and got a loan of 2.5 lakhs within 48 hours. I was very happy I got the funds when I needed them. Thanks to Protium!"
Nitish Kumar Jha
"Early Settlement Program enabled me to be more productive and efficient, giving me the freedom and time to focus on running the business... Thank you to team Protium for the service!"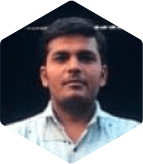 Yash Prajapati
"Protium's Surat branch provided us a loan for our business needs. It was a quick, convenient and hassle-free experience. We're really thankful to Protium for fulfilling our needs!"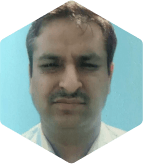 Mahipal Yadav
"We faced many cash flow problems in 2020. We connected with Protium Sakshara during that time. The entire process was very fast and approval was given immediately. We were left in no uncertainty. Thanks to Protium Sakshara, we are now in a healthy position."